Lock Changing Cocoa, FL – Master Locksmith Store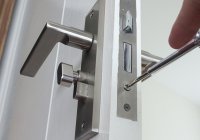 Locks are just like any other mechanical device which can go wrong at times. But as locks play a crucial part in the security system, any issues need to be addressed immediately to avoid a potential lapse in your security. While lock changing has become a very easy task with the arrival of various locksmiths, the real challenge is choosing the right locksmith to avail superior lock changing services. Master Locksmith Store is a reputed locksmith firm in Cocoa, FL area, which has been serving the community with its remarkable locksmith services for over a decade.
When should locks be changed?
Have you ever wondered what the right time to change locks is? While some say changing locks periodically is necessary to keep abreast with advanced technologies, others opt for lock changing service only when the lock gets repaired. However, there are a few common situations where a lock change is inevitable:
You've moved into a new home:
When you moved to a new apartment, you will not know if the previous tenant has any spare keys made. So it is vital that you get your locks changed.
You've lost your keys:
When you are not sure if your lost keys have fallen in the wrong hands, it is ideal to go for a lock changing service and stay assured of your security.
Your lock is damaged:
Old or worn-out locks may be problematic and can easily be exploited by miscreants. To prevent such mishaps, it is better to change locks without any delay.
You've just had a break-in:
If your house has faced a recent break-in, then lock changing the only way to keep your house safe. A forceful entry could have damaged your locks.
Your lock is just too outdated:
Wear and tear of old locks puts a big question on your home security. So it is ideal to hire a lock changing service to prevent any intrusion on your property.
Why choose Master Locksmith Store?
You return late from work only to see that your house has been broken into. Can you rest easy knowing that the locks are broken? We understand the need of locks changing service immediately and hence we offer a 24-hour emergency locksmith service. Our team of professionals is extremely talented and can install various types of locks. We are equipped with the right set of toolkits to handle issues even the most advanced high-security locks.
Avail lock changing service from Master Locksmith Store today at an affordable price! Call us!