Residential Lock Smith Cocoa, FL - Master Locksmith Store
Make your home a safer place with Master Locksmith Store. Whether you are planning the installation of advanced lock systems while the construction of your home is on full swing or need assistance for upgrading locks in an old building, our residential locksmith technicians are always ready to offer their valuable service. Whether it is about installing a digital lock, ensuring better security system in a garage or installing master key system for the whole building, our residential locksmith services can serve your needs. Consult our experts and design a strong and flawless locking system for your home. Our purpose is to ensure that you and your loved remain safe even when you are away from them.
There are various reasons for changing the locks of the home; our locksmiths are experts in replacing the old lock with the new one. If you have been a victim of forced entry or if someone has stolen the keys of your lock then replacing the old locks with new ones is the best alternative. We ensure that each and every lock gets replaced in one session and soon your home becomes a safe and secure place for the people and valuables in it. We don't just change the lock systems, but also take necessary steps to ensure better safety of the property.
At Master Locksmith Store, we often receive calls in case of home lockouts. You might have missed your home keys or the door locks might be tightly jammed shut, thereby, locking you out of your own premises. This can happen anytime, in the middle of the night or in cold weather. During such situations, you need the help of a professional locksmith who can help you out of the mess promptly. Available 24*7, you can call Master Locksmith Store anytime you need our assistance in Cocoa, FL area. We are always ready with our mobile locksmith van to meet the basic as well as emergency locksmith demands of our clients.
Some of our services include the following: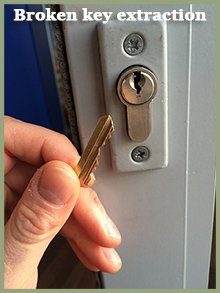 24/7 locksmith services
Residential lockout solution
Pop-a-lock open
Broken key extraction
Emergency locksmith solutions
High-security locks installation
Garage door installation
Key cutting, key replication
Installation of mailbox locks
Garage door installation
Garage door lock setup
Extra keys for spare use
Eviction services
Master key system to open all doors with one key
Mailbox locks
Unlock service for doors, windows, cabinets etc.,
Don't let an intruder, burglar or an unwanted element get entry into your residential property. Make smart use of the security system and locks and get a hold over your home security. With Master Locksmith Store you can design a lock and safety system for your home that remains hard to crack. When we talk about home security it is not just locks placed on the gate or door, but residential locksmith service ensures that each cupboard and cabinet is guarded with a robust lock system. Make sure all your precious belongings are at a safe place and well-guarded.
For any kind of emergency assistance, feel free to call us on 321-233-5764. We are available 24*7, to assist our clients. Our friendly staff is trained not just to solve the technical issue, but they also ensure that the client feels safe and confident. We have been touted as the best residential locksmith firm in Cocoa, FL area and have got a huge client list to that we take pride in. Join our ever-expanding clientele and share the exemplary experience of availing our world-class locksmith services. Call us!